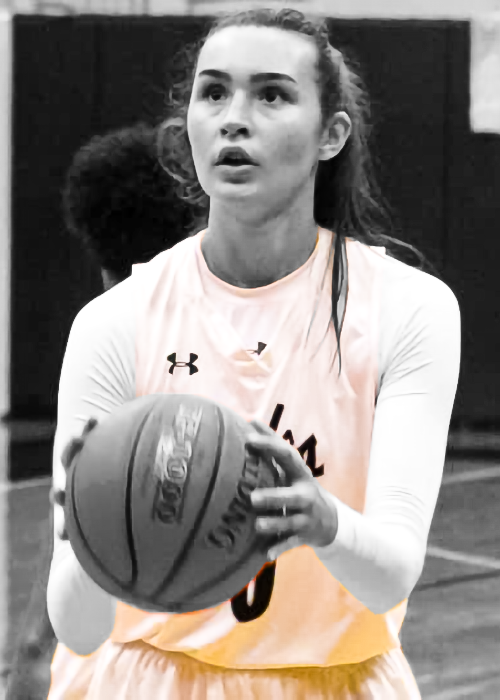 DARYNA BACHKAROVA  
FORWARD

+

HEIGHT: 185 CM
+

YEAR OF BORN: 2000
+

PASSPORT: BELARUS
+

TEAM: CENTRAL METHODIST UNIVERSITY [NAIA  – USA]
FORWARD WITH SIZE AND TALENT TO PLAY GREAT BASKETBALL AT ANY LEVEL!
LAST STATS – CENTRAL METHODIST UNIVERSITY [NAIA  – USA]
Can score in several ways.

Her size and athleticism allow her to play at any level.

Can shoot very well from behind the arc.

Not afraid of carrying a team over her shoulders.

Uses well her body when she attack the rim.
2023: NAIA All-American Third Team.
2023: NAIA D1 All-Tournament Second Team.
2022: NAIA All-America Honorable Mention.
2019: European Championships (FIBA EuroBasket) U20 in Klatovy (Czech Republic)
7 games: 6.9ppg, 5.4rpg, 1.4apg, 2.0spg, FGP: 35.4%, 3PT: 18.8%, FT: 55.6%
2018: European Championships (FIBA EuroBasket) U18 Division B in Austria.
8 games: 10.0ppg, 4.0rpg, 4.5apg, 2.5spg, FGP: 39.0%, 3PT: 26.9%, FT: 72.2%
2017-2018: BK Gorizont Minsk (Premier League, starting five): 38 games: 4.6ppg, 2.4rpg, 1.3apg; EEWBL: 4 games: 3.5ppg, 2.8rpg, 1.0apg
2020-2021: University of Hawaii (NCAA): DNP 20
2021-2022: Central Methodist University (NAIA, starting five)
2022-2023: Central Methodist University (NAIA, starting five)