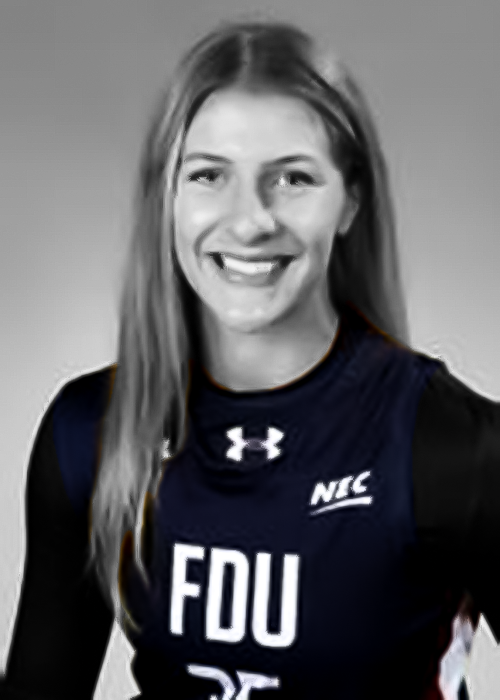 DAHOMEE FORGUES  
FORWARD

+

HEIGHT: 185 cm
+

YEAR OF BORN: 1998
+

PASSPORT: USA
+

TEAM: FAIRLEIGHT DICKINSON [NCCA1  – USA]
A VERY COMPLETE FORWARD, CAN DO EVERYTHING A TEAM NEEDS TO WIN!
LAST STATS – FDU [NCAA1 – USA]
Can play both forward positions.
Very accurate from the 3 point line.
Knows how to use her body inside the paint!

Intense in defense.

Uses well her body when she attack the rim.
Very coachable!
2023: NEC Tournament Finalist.
2023: NEC Regular Season Champion.
2022: NEC Tournament Semifinals.
2022: NEC Regular Season Champion.
2022: Named to the NEC Honor Roll and NEC Commissioner's List
2019-2020: Robert Morris University (NCAA): 29 games: 5.2ppg, 1.6rpg, FGP: 35.4%, 3PT: 26.3%, FT: 60.9
2020-2021: Robert Morris University (NCAA): 15 games: 4.2ppg, 1.9rpg
2021-2022: Fairleigh Dickinson University (NCAA): 28 games: 7.5ppg, 2.6rpg, 1.4apg, FGP: 40.2%, 3PT: 32.6%, FT: 73.1%
2022-2023: Fairleigh Dickinson University (NCAA): 31 games: 9.8ppg, 3.9rpg, 1.6apg, FGP: 45.9%, 3PT: 34.2%, FT: 70.0%