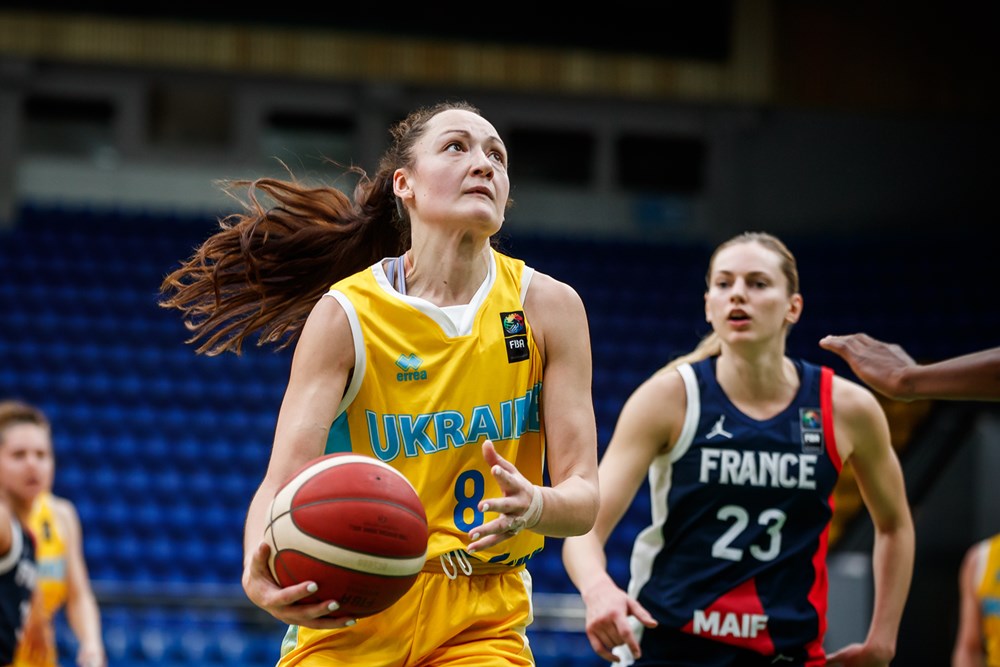 KRYSTYNA FILEVICH

GUARD/FORWARD
BK FRANKIVSK (SUPERLEAGUE – UKRAINE]
HEIGHT: 182 CM
POSITION: GUARD/FORWARD
YEAR OF BORN: 1991
PASSPORT: UKRAINE
AVAILABLE: NO
A GREAT SCORER WITH HUGE INTERNATIONAL EXPERIENCE
LAST STATS – BK Frankivsk [Superleague – Ukraine]
2016-2017: Suzirja-OSDYUSHOR-NUVGP Rivne (Superleague): 9 games: 13.4ppg, 4.3rpg, 1.8apg, 1.2spg, FGP: 34.4%,3PT: 28.2%, FT: 81.5%,
2018-2019: SBK Lviv (Superleague): 38 games: Score-4 (18.4ppg), 8.9rpg, 2.3apg, 1.6spg, Blocks-4(1.1bpg), FGP: 41.2%, 3PT: 27.2%, FT: 70.7%
2019-2020: Kyiv Basket (Superleague): 15 games: 14.1ppg, Reb-4(8.1rpg), 2.5apg, 1.9spg,Blocks-2(1.3bpg), FGP-2(54.7%), 3PT: 29.1%, FT: 77.0%
2020-2021: Kyiv Basket (Superleague): 32 games: 14.3ppg, 6.3rpg, 3.5apg, Steals-2(2.8spg), FGP: 52.7%,3PT: 32.5%, FT: 68.9%
2021-2022: BK Frank Ivano-Frankivsk (Superleague)
Super strong combo guard.
Her strenght is hard to find in european players.
Very hard to defend when she decided to attack the rim.
Excellent rebounder for her size.
Good shooter from outside the 3 point line.
Excellent running the fastbreak.
Can guard any kind of outside opponent.
Ukrainian Superleague Finalist – 2021
FIBA Women's EuroBasket 2021 Qualifiers –

2021

: 4 games: 15.0ppg, 6.3rpg, 1.5apg, 1.3spg, FGP: 40.9%, 3PT: 56.5%, FT:50.0%
Eurobasket.com All-Ukrainian Superleague Forward of the Year –

2021

Eurobasket.com All-Ukrainian Superleague Forward of the Year –

2020

FIBA 3×3 World Cup 2019 in Amsterdam –

2019

FIBA 3×3 Europe Cup in Debrecen – 2019