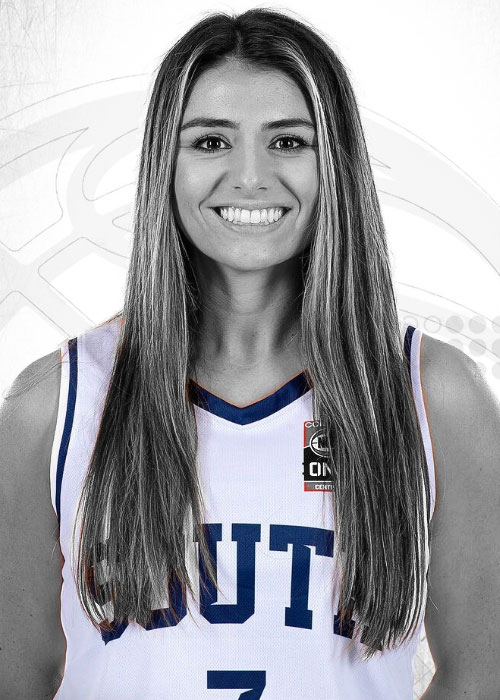 HOLLY FORBES 
FORWARD

+

HEIGHT: 178 CM
+

YEAR OF BORN: 1998
+

PASSPORT: USA
+

TEAM: SOUTH ADELAIDE [NBL1 – AUSTRALIA]
DON'T LOOK AT HER HEIGHT
LOOK AT THE SIZE OF HER HEART!
Don't look at her size, look at how big is her "heart"
Great footwork inside the paint.
Effective shooter from behind the 3 point line.
Do all the dirty work under both boards.
Very good passing skills.
Great player for teams that are looking for toughness.
2022:
Australian NBL1 Central Semifinals -2022
2021:
Athletic Director's Honor Roll (Fall 2021)
2020:
NEC Regular Season Champion
2019:
NJCAA D1 All-America First Team
2019-2020: Robert Morris University (NCAA 30 games: 4.8ppg, 5.2rpg, 1.3spg
2020-2021: Robert Morris University (NCAA): 17 games: 6.3ppg, 4.5rpg, FGP: 47.0%, 3PT: 7.7%, FT: 74.3%
2021-2022: NT Martin (NCAA1): 26 games: 9.5ppg, 5.7rpg, 1 apg, FGP: 50.3%, 3PT: 18%, FT:70%
2022: South Adelaide Panthers (Australia-NBL One Central): 12 games: 7.8ppg, 8.6rpg, 1.3apg, FGP: 42.6%, 3PT: 20.0%, FT: 61.7%
2023: South Adelaide Panthers (Australia-NBL One Central)