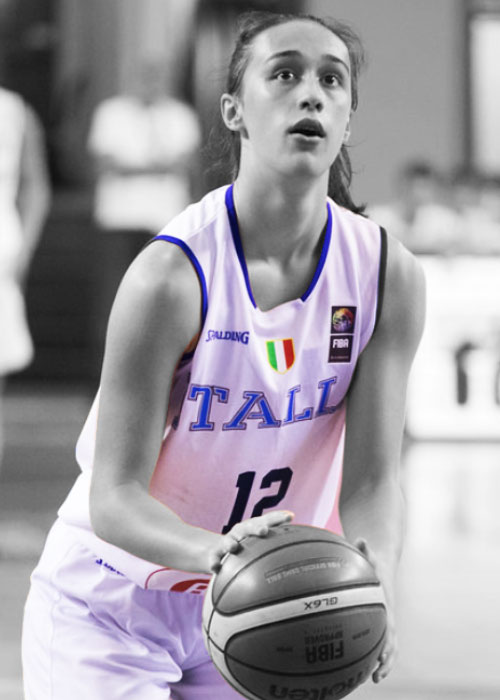 SILVIA PASTRELLO
GUARD

+

HEIGHT: 180 CM
+

YEAR OF BORN: 2001
+

PASSPORT: ITALY
+

TEAM: RAGUSA [A1 – ITALY]
ATHLETIC FORWARD WITH A TON OF TALENT
YOU WILL HEAR ABOUT HER AT TOP LEVEL SOON!
LAST STATS – SAN MARTINO  [A1 – ITALY]
One of the most promising young italian players.
Super athletic!
Hard to stop when she decide to attack the rim.
Her stop & jump is just beautiful.
Runs well the floor in fast break.
Tireless defender!
2021: FIBA U20 Women's European Challenger in Sofia (Bulgaria) (Winner): 5 games: 10.4ppg, 7.0rpg, 1.0apg, 1.4spg, FGP: 33.3%, 3PT: 20.0%, FT: 6
2019:European Championships (FIBA EuroBasket) U18 in Sarajevo (Bosnia and Herzegovina) (Gold): 7 games: 6.0ppg, 5.4rpg, 1.7apg, 1.9spg, FGP: 48.5%, FT: 47.6%
2018-2019: Giants BK Marghera Venezia (Serie A2): 28 games: 11.2ppg, 6.8rpg, 1.6apg, Steals-5(2.4spg), FGP: 41.1%, 3PT: 22.2%, FT: 73.9%
2019-2020: Gesam Gas Le Mura Lucca (Serie A1): 7 games: 4.4ppg, 1.7rpg, 1.1apg
2020-2021: Gesam Gas Le Mura Lucca (Serie A1): 27 games: 6.5ppg, 3.0rpg, 1.5apg, FGP: 47.6%, 3PT: 30.5%, FT: 73.2%
2021-2022: Fila San Martino Di Lupari (Serie A1): 28 games: 9.6ppg, 4.9rpg, 1.3apg, 1.6spg, FGP: 41.5%, 3PT: 23.9%, FT: 69.6%
2022-2023: Fila San Martino Di Lupari (Serie A1): 24 games: 8.2ppg, 3.5rpg, 1.4apg, 1.0spg, FGP: 38.3%, 3PT: 37.7%, FT: 68.2%