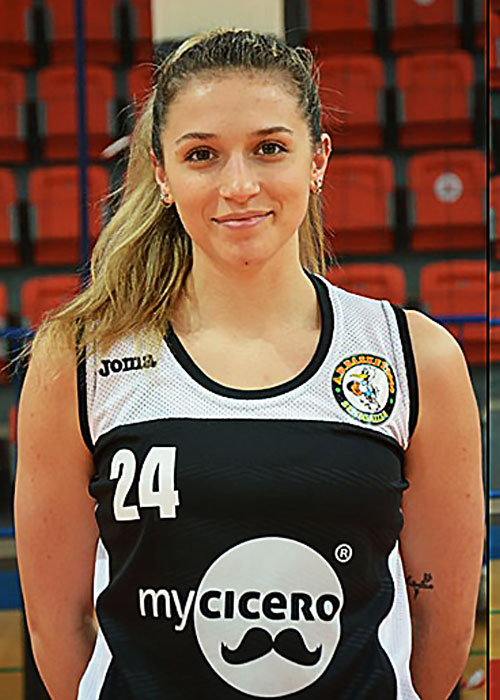 JOSEFINA TORRUELLA

PLAYMAKER



HEIGHT: 174 CM
YEAR OF BORN: 1999
PASSPORT: ARGENTINA – SPAIN
TEAM: RACA GRANADA [LF2 – SPAIN]
A VERY TALENTED PG THAT WILL BE A SURPRISE NEXT SEASON.
LAST STATS – SENIGALLIA [LF2 – Spain]
True talent
Can play both PG & G positions.
Very effective from outside the 3 point line.
Can really pass the ball!
Can score or play for the team with same efficiency.
Very good defender on the ball.
2015:
Argentinian U17 National Team
2015: FIBA Americas U16 Championship in Puebla (Mexico) -2015: 5 games: 3.8ppg, 1.8rpg, 1.8apg
2015: Argentinian U16 National Team -2015
2020-2021: In Jan.'21 signed at ISE C.B. Almeria (Spain-LF2):
2021-2022: Basket 2000 Senigallia (Serie B – Italy) 18 games, 14.9 ppg, 4.7 apg, 3.4 apg, 42% 2P, 35% 3P, 78% FT

2022-2023: Raca Granada (LF2 – Spain) 7  games, 7.7 ppg, 3.0 apg, 2.0 apg, 44% 2P, 21% 3P, 60% FT